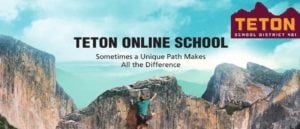 Check out this new option for middle school!
Students can sign up NOW to take part in this innovative opportunity, offering the best of three components: the independence of home learning, the support of local certified teachers, and enrichment possibilities.
Teton Online School is featured in a front-page story in the Teton Valley News of 8/2/18.